Post by Oregon Norm on Jan 3, 2019 2:13:27 GMT -5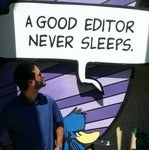 If the players have any stones, they should push for a complete overhaul of that entire system. They won't and will settle for something far short of that. The question is just how far they'll push.
You've got the nail on the head. This is the inefficiency built right into the system. It took years and a boatload of data for ownership to figure that out but they did and now they know they're holding a stacked deck. The data has given them real insight into the actual value of players as they age, defensively and offensively. Now that they understand that, why would they ever change the arb system without a fight? That's their moneymaker since players are paid much less that their actual value.
Those of you who puke when you see wins discussed can just turn away. If we're going to talk economics we need a measure of player worth otherwise there's no discussion possible.
Take Betts as a prime example. The projection is that he'll end up at $17M to $18M after arb. That's maybe half of what he'd get on the market - maybe - and a quarter of his actual worth. For all we know he has another season like the past one in him before he reaches free agency. And that's just Betts.
Here's the problem: not only do the owners now understand that this is their business model, if arb length and valuations are made more robust it would likely cut the agents out of much of their income streams, so they have little to no incentive for such a change. Better the devil they know...
That leaves the players. They're going to need to follow this logic or the pain will only get worse. They need another Marvin Miller who understood the value of impartial arbitration and who got it into the mix with the owners none the wiser back then. It only took them 30 years to figure out how to game it!
I don't know that the union understands the box they're in, the inefficiency that's being exploited now that it's been surfaced with all the aging data available for the full spectrum of baseball skills. The model needs to be turned on its head with a more accurate pay scale for young players as they blossom. You make a salient point: how far are they willing to go to staredown the owners? Because that's what it's going to take along with a clear understanding about what's at stake and where their real interests as a union lie.
Time for some leadership. Let's see who if anyone is up for that.