Post by jmei on Jun 15, 2017 16:24:42 GMT -5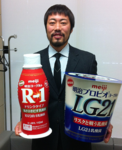 Here, you're talking about, what, maybe two or three top 50 guys, two or three more 50-100 guys, and some others further down? The value proposition, purely for return on the dollar and without taking into account the lost draft picks, is not there. Look at any analysis of what draft picks are worth. Once you get beyond the top handful of guys, amateur players just aren't worth $5M+ apiece.
You are looking at this all wrong. You can't just look at the normal return of a pick that has slot money attacked to it. That's like saying Betts was just like every other 5th round pick. Which just isn't true. The higher bonus money allowed you to get a better player. Just like our 5th rounder this year.
So you think 4-6 more top 100 guys, a bunch more top 200 guys is what nothing? Then a bunch more top 500 guys. Where do you think the majority of the top College players come from? Those exact players. Some players come out of no where, but not a ton of them.
You really don't even have to hit on that many of them for this to workout. You would be spreading the risk out over a ton of very good players, rather than just two first round picks. Your risk/reward factor would be threw the roof. 15 top 500 players is better than one top 25 player. This is baseball, not basketball.
You are vastly overestimating the average production you get from middle/back-end top-500 amateur talent. Once you get past the first handful of picks in any given draft, the likelihood that you get significant MLB production from a draft pick drops precipitously. For instance, here's a chart of average career WAR by draft pick from a
2009 article by Sky Andrecheck at Baseball Analysts
, as well as an excerpt from the article:
...we see that the #1 overall selection will accumulate an average of about 19.8 WAR over the course of his career. Meanwhile, it drops significantly to 14.0 WAR for the #2 pick. From there it drops rapidly to an expected 6.2 WAR for pick #10 before leveling off at 3.6 WAR for #30, 2.0 WAR for #100, and 0.9 WAR for #500.
There's no way you could convince any ownership to spend $100M+ more than they otherwise would for a bunch of guys who average between 1.0 and 3.0 career WAR, even if you get 15 of those guys. Once you apply a discount rate to account for the time value of money and net out their expected MLB salaries, those guys just aren't worth $5M a pop.